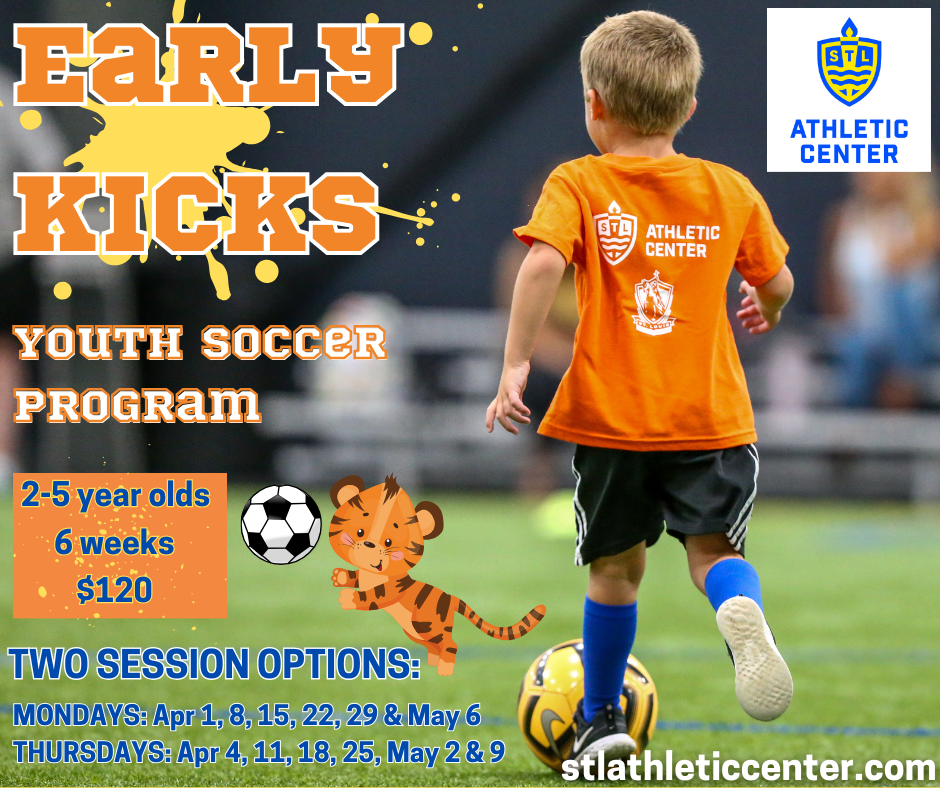 EARLY KICKS
YOUTH SOCCER PROGRAM
EARLY KICKS PROGRAM DETAILS:
Ready to tear up the turf with Tigey the Tiger?
Early Kicks is STLAC's NEW instructional soccer program for boys and girls ages 2-5 years old.
We are proudly partnering with St. Louis Scott Gallagher to create a program tailored to young kids who want to learn and grow their interest in soccer!
Program details:
Boys & Girls
Ages 2-5
6-week program
Tuesdays – November 14, 21, 28, December 5, 12, 19
4v4 Games will be played on a 35 yard x 30 yard field
$120